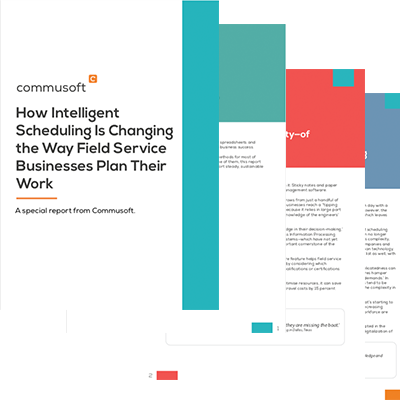 What happens when diary management stops working?
A digital diary management system is a positive step up from paper spreadsheets and Excel files, but as your company grows, it can become a roadblock to business success.
According to Salesforce,"Fifty-two percent of field service businesses are still using manual methods for most of their tasks, including scheduling".
So before you start planning your exciting new growth path, it makes sense to make sure your field service business is scalable.
This report will show you why it's crucial to upgrade your scheduling system to support steady, sustainable growth.
In this report, we will cover:
Who needs need intelligent scheduling and when?
How augmented intelligence streamlines the schedule workflow?
How scheduling automation improves the customer experience?
Get Your Scheduling Automation Report
'If a service company isn't using an automated software, they are missing the boat.'
—Amber Gaige, Vice President of Benjamin Franklin Plumbing in Dallas, Texas