The Internet of Things is everyone's favourite buzzword.
But what does it truly mean? And will it really revolutionise the world as we know it? Truth be told, it already has. And yet, this mega-trend has its own challenges that facilities managers and field service businesses looking to win contracts will face.
By partnering up with experts from the Facilities Show, we've created this guide to explore 10 challenges and provide you with an easy-to-implement solution for each.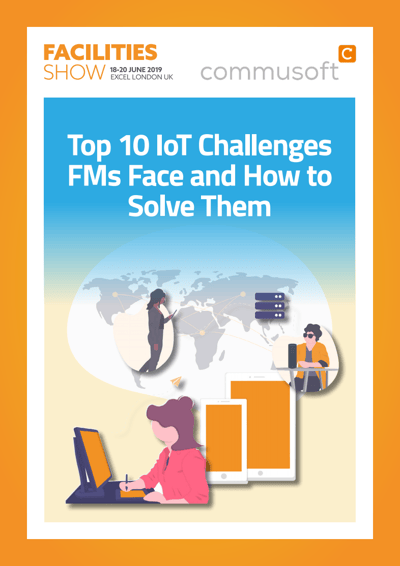 Don't forget to register for Facilities Show 2019! A quick button will show up to help you after downloading the eBook. Come down to the London ExCel, 18-20 June, and the Commusoft team will be there to meet you and reveal some exciting new features.