How Thaw Out Heating & Plumbing went paperless with Commusoft and skyrocketed their profits in just six months
Have you ever read case studies that sound like some poor customer's experiences and quotes were run through a corporate-speak PR machine?
Yeah, us too. That's why we asked Ashley Thaw, owner of the eight-employee company Thaw Out Heating & Plumbing in Surrey, to share his story about working with Commusoft—in his own
words.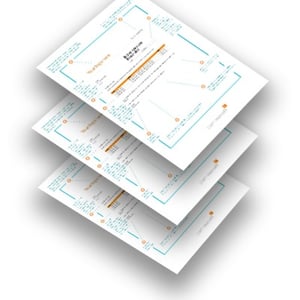 "We used to do things the old-school way: We used a paper diary for jobs, Microsoft Word to send out invoices, and Microsoft Excel to keep track of money owed in and money owed out. So it was a lot of manually imported data."

—Ashley, Director of Thaw Out Heating & Plumbing